New Maddox
A selection from Maddox's
newest update
:
First of all, the label "African American" is the dumbest, most persistently used phrase in our vernacular. Every time you call someone an "African American," you're making at least two assumptions about the person:

1. That the person is an American. For example, if you saw this guy walking along on a street, you would probably think: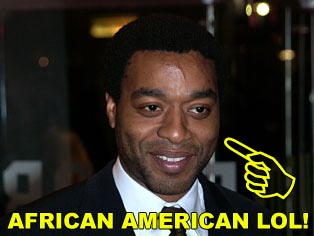 ...which is fine, except for one small detail: this man is British, which makes you a presumptuous cock.

2. That the person is African (because it's inconceivable that black people could come from Haiti, India, Trinidad, Dominican Republic, Brazil, Australia, or Jamaica). Nevermind that; BLACK PEOPLE ONLY COME FROM AFRICA.